Young Marketing Stars: Creative Pioneers Apprentices
I've had the opportunity to work with some exceptional young marketers.

I've been working with The White Room to deliver the training for Creative Pioneers, a national Apprenticeship programme driven by the IPA for the Advertising, Marketing and Digital Media sector.

The apprentices are working towards a Level 3 NVQ and so far, among other things, they have:


Created an email marketing template, tested & sent newsletters.

Published articles (two of which received over 200 thousand views!).

Set up Google Analytics & Webmaster tools.

Performed SEO & website accessibility analysis.

Created a link building plan.

Filmed and edited videos.

Organised & recorded live Google Hangouts.

Presented nearly every week.

This programme has now been opened up to non-IPA members.

If you were thinking of recruiting a junior creative, marketing or web development position, then opening that opportunity to apprentices can be a great way to find and grow your own talent.

There are no costs to the business for the training and you get a £1500 grant to fund their development.

Here are comments from some of our current group:
I have really enjoyed the diversity of the creative pioneers course, it has been great to get involved in all sorts of live briefs which I can relate to my experience in the workplace.
Laura Horne
Junior Account Executive
TBWA Manchester

The things I have enjoyed the most are when we are doing the things like the Christmas and Easter videos and the Buzzfeed quizzes. They let my creative juices flow and mean that I really enjoy getting towards the end product. Like with the Buzzfeed quiz it was tricky to start with. But once the ideas came and I settled on one it was really enjoyable creating my own content for the web and then later seeing how well it did with people across the world. Another reason they are enjoyable is that they are something which can be shown to other people outside the course to show what I am able to do when tasked with something.

I know that the guys last week really enjoyed doing the Buzzfeed posts because we had free reign on what we could do and how we could do it. This meant that there were an infinite number of possibilities on the type of content we created.

Quincey Lawrence-Bernard
Digital Media Apprentice
Nine Lives Media

I have enjoyed most when we have a creative output I think, such as doing posters/videos etc! Makes things a bit more fun and I can happily spend hours on Photoshop haha 🙂

Lauren Adams
Project Management Apprentice
Access Advertising Marketing & Design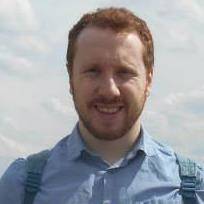 I have enjoyed working for the live brief pitch a lot as it involved working in small teams as well as a little competition for a prize.

I also like listening to other people's ideas that they pitch as it's interesting to see what other people have come up with.

Ben Lester
Insight Apprentice, Planning
MEC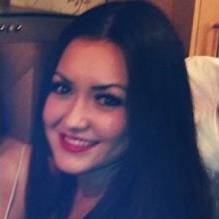 I've enjoyed how practical the course has been and how we've been able to test out so many different tools relating to digital marketing rather than just learning about the theory. Also, it goes without saying that my most favourite activities are those which involve treats!

Sophie Chay-O'Neill
Junior Account Executive
C21 Ltd

I think what I enjoy most would be the atmosphere and the freedom you provide us with in class, the ability choose projects to work on and to identify areas and skills we need to improve, I understand that this has also been a bit of a curse with easy distractions such as Disney quizzes and YouTube videos.

Richard Bolton
Online Digital Marketing Apprentice
Creative England

And a little snapshot of some of the results achieved for one of the assignments: