Home
Do you want to improve your Internet Marketing Results?
We offer group training courses, custom training and more 'hands on' consultancy in the following areas:
Search Engine Optimisation (SEO)
Pay Per Click marketing (PPC)
Integrated marketing planning.
We can help you put it into practice.
CONTACT US
Katrina Gallagher
DIRECTOR
Music lover, Spanish learner, Online marketing specialist
I set up Digitangle to focus on my love for online marketing. I have the pleasure of working with some great PR, marketing and web design agencies, where I consult, train or deliver work to fill the gap between the technical, marketing, and human world.
The variety keeps things interesting, but the same underlying principles apply whatever type of business it is. I help great companies who need help or advice with training, marketing planning or website optimisation such as The Institute of Direct & Digital Marketing (The IDM), The Lowry Theatre, Digital Advantage, Sensu Insight Ltd and I support PR Agency One with their Tech PR devision.
It's often a case of "we need this bit", and I'm usually doing the following things:
Search Engine Optimisation
Social media set-up, training and integration with systems
Delivering training and talks on digital marketing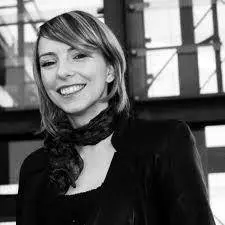 The thousands of hours I've spent focussing on this skillset results in faster, better and more intuitive action.
Just think how good you were when you first started learning your trade & compare it to now.
The optimisation work went well. We benchmarked everything at the beginning and recorded rank increases in a significant number of the keywords…
We definitely recorded an improvement. And it worked particularly well considering we hadn't started any offsite optimisation.
Jenny Hudson
Director, Vanilla Storm
Kat's knowledge and expertise have helped us enormously over the last few months.
She's a PPC and SEO wizard and her insight into our business and how we can promote our offering has been invaluable.
Thanks Kat!
Nina Mack
Managing Director, Worship Digital
Working with Katrina at Digitangle was an extensive process incorporating a very steep learning curve for me as I knew absolutely nothing about website creation! But with Kat's expertise, patient help and guidance at every step of the way, I'm now confident about managing the site and adding or deleting content. I am delighted with how it all looks and works.
Chris Morgan
Director, Sunsoaked Creative
Excellent.
Liked the free discussions between the group and that you were comfortable asking simple questions.
Jon Radcliffe
Probationary BASES Sport and Exercise Scientist, University of Salford
I really enjoyed the time we spent relating what we had learnt to each persons' area of work. The time we spent making a three month plan I found very useful. I came away from the course feeling like I had a plan of action and not just a head full of new knowledge!
Toni Reay
Online Marketing Manager, Barnes Jb Ltd.
I liked the one to one training with Katrina, she is an excellent teacher and tailored the course to my needs. Katrina walked me through every stage of the training, being patient and attentive to my needs.
Stella McGuinness
Co-Author, Good Vibrations
We can learn anything from books, video tutorials, etc, but the personal interactive nature of the course was infinitely advantageous. Before the course I had no idea what was the best route to take regarding website hosting and building, but now we are up and running.
We had so many giggles, and learned so much in the process… Liked how informal and personable the session was. Involvement in discussions was so easy, and your opinions and thoughts were valued input.
Kelly Oldham
English Student, Planning a career in PR & Marketing
Katrina's knowledge of the no cost/low cost research tools, marketing methods and insider 'tricks' available was excellent.
Matthew Tolly
Business Development Manager, Eco Energy Power Solutions Ltd
Dear Digitangle, thank you so much for all your help in setting up my portfolio website. You made it very easy for a novice!
Hannah Farrell
Artist, hannahfarrell.co.uk
Accreditations and Associations
We Take Pride in our Work
As an internet marketing consultancy, Digitangle have been rated an average of 5 out of 5 for our marketing services and courses. This is based on 7 reviews.
All our training courses come with a satisfaction guarantee. We're confident you'll enjoy the time you spend, and feel like you've learned some valuable lessons… and if that ever isn't the case, we'll give you your money back. This applies to any training course or consultancy delivered, as long as you let us know within 10 days.
We're based in Manchester, and offer courses and workshops in the major cities in England. Sign up to our newsletter to keep up to date with the latest courses in your area.
Read more

about How to Resize Images that have been cropped in WordPress Gallery Thumbnail
Why has my traffic gone down or up?
I've been asked "why has my traffic gone up/down?" many times, and although this isn't an exhaustive list, it's a good starting point for further investigation.
Read more

about Why has my traffic gone down or up?
Read more

about Google Analytics Demo Data