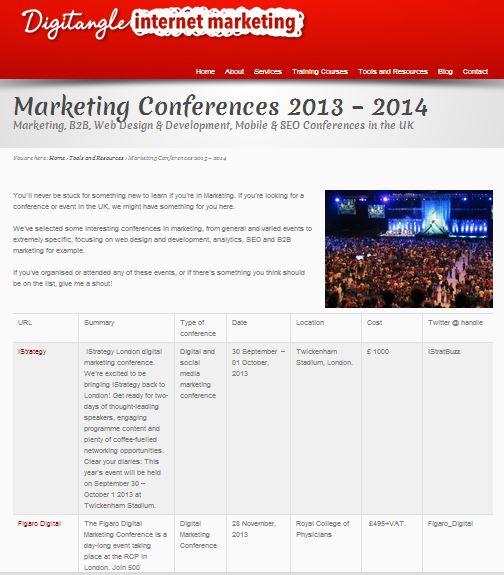 Keep yourself occupied, and expand your knowledge by attending one of the many Marketing Conferences in the UK this year and next.
You're bound to learn new things and meet great people. Have a look at our list of some of the big marketing related events in the UK.
If you're going to one that hasn't been mentioned, let me know!